Home Improvements, Replacements & Repairs
Get the home you've dreamed of!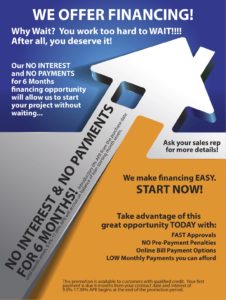 Neuberg Construction LLC is neither a broker nor a lender. Financing is provided by third-party lenders unaffiliated with Neuberg Construction LLC, under terms and conditions arranged directly between the customer and such lender, all subject to credit requirements and satisfactory completion of finance documents. Neuberg Construction LLC does not guarantee that you will receive any specific rate, term or amount, nor does Neuberg Construction LLC promise you will get financing as that is based on your individual credit worthiness.