5 Valuable Ideas for Fall Home Improvement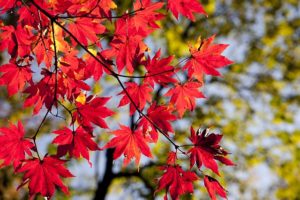 In just a few short weeks, summer will officially be coming to an end. Taking time to enjoy the beautiful
changing scenery and the cooler autumn weather can definitely put you in a more focused and relaxed state of mind. This refreshed mindset can present the perfect opportunity to finally catch up on some of the home improvement projects that were ignored during the summer.
In fact, there are actually several benefits to waiting until the fall to begin work. Interestingly, the moderate temperatures in the fall months are optimal for installation for most raw construction materials.
Most importantly, fall is the perfect season to prioritize which home improvements will increase your home's value and avoid costly repairs in the future. Without further ado, here are five of the most valuable home improvement projects that you can undergo in the fall.
Exterior Painting/Replacing Siding Soffit Fascia
Although the mild temperatures in the fall are perfect for building materials, there are still plenty of days in the earlier months that are warm enough to work with exterior paints. These days come far and few by the end of fall, so it is best not to procrastinate (application issues arise in temperatures below 45 degrees F*).  Furthermore, A fresh coat of paint not only looks great— but it also can help extend the life of your home's siding and trim. Additionally, any surface that is exposed to the environment (especially snow) can always benefit from a fresh coat of sealer or paint. If painting is not an option, consider replacing your siding, soffit, fascia to update the entire exterior of your home!
Repairing or Replacing Your Roof
One of the biggest negotiating tools for potential buyers is the state of your home's roof.  Undoubtably, a replaced roof does cosmetic wonders for a house's curb-appeal and instills confidence in buyers— but more importantly— a functional and sound roof is absolutely necessary for a safe and reliable home.  Even the smallest leaks can be seriously aggravated
by the environmental extremes of winter.
Replacing Windows
The mild temperatures in the fall eventually turn into frigidness of winter. Condensation on your windows in the summer or fall means frost in the winter (it can also mean an inevitable, uncomfortable chill in your home).
Insulating & Weatherizing
While on the subject of maximizing comfort during the winter months— requesting a review of your home's weather stripping, insulation, and caulking is definitely a MUST if you want to keep your house as warm as possible while utilizing the least amount of energy to do so. Professionals can also identify any areas that might need sealing, or added insulation.
Repairing, Replacing, or Cleaning Your Gutters
Never under-estimate the importance of protecting and maintaining your gutters. Every year, your gutter system is responsible for transporting thousands of gallons of water away from your house. In order to ensure that this process isn't interrupted, it is important to inspect your gutters often in order keep leaves and other debris from causing blockages. It is also highly recommended that you speak with a professional about protecting your gutters with mesh guards in order to minimize the need for constant maintenance.
While planning for your home improvements can be fun and exciting, it is also important to know when it is best to leave it to a professional. Whatever your home improvement or remodel needs, Neuberg Construction has you covered!
What home improvements are you planning this upcoming fall?